please click left arrow (top left corner) on browser bar TO GET BACK from ANY page

We create and recreate astonishing and inspirational emotional art on aged wood tablets (various shapes and sizes), ancient tiles, charger plates and parchment prints
that are more realistic than the originals! Our image range of Angels, Crosses and spiritual artwork (Jeff Cane writing and photography), including marriage, birth &
graduation documents have been best sellers for 14 years and have elicited very powerful emotions from many store owners, designers (especially) and clients over
the period. We hand-make ALL the artifacts the artwork adorns! If you want it 'old & realistic' this is the 'go to' company - ALL created in - The City of Angels!
Do not miss these extremely hot products A Guardian Angel for a child's bedroom here read Mother's survey here and a Guardian Angel for a master bedroom here
for contact/price list please call 818 364-1771 Trade ONLY - We are looking for reps outside California & Texas and expansion partners...


This is an AMAZING testimonial from a store owner- to be published shortly here
* * * We are extremely proud to announce that * * *

THE LOS ANGELES COUNTY MUSEUM OF ART
has commissioned us to create several artifacts for the May 2009 exhibition store
Pompeii and The Roman Villa- View see Museum acknowledgement View

as a result of these extremely realistic recreations we have been featured
on the OFFICIAL Pompeii blog for all archaeologists working at Pompeii & the region! view
test



ALL VISITORS & HOME ACCENTS TODAY READERS
to see or print the entire 'current' catalogue (pdf format) click here view


free 'Adobe Reader' to see the catalogue, here
To read Jeff Cane's unedited profile click here see latest artifacts in photo format - click each to enlarge here


LA Times feature read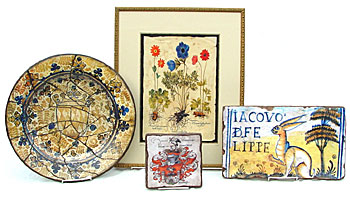 'The Museum' is about the impeccable & affordable re-creation of archival art and the written word. We slave endeavor to make each product, be they charger plates, tiles, wood tablets, documents or framed art, extremely realistic in both age and texture. The basis for virtually all of our pieces is The Hand-Aged Print, developed in house over a period of time, this unique finish gives all the artwork an exceptionally natural look of aging.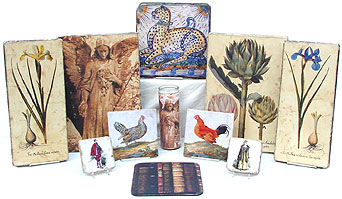 Most of our images are interchangeable over the product range. So we recommend that you first browse through the products listed on the left, and then find some artwork that you like from the themes on the right.




Our Top 10 Best Selling Antiquities


We now have a site search facility which may help you find what you're looking for a little quicker. Just click here to access it.